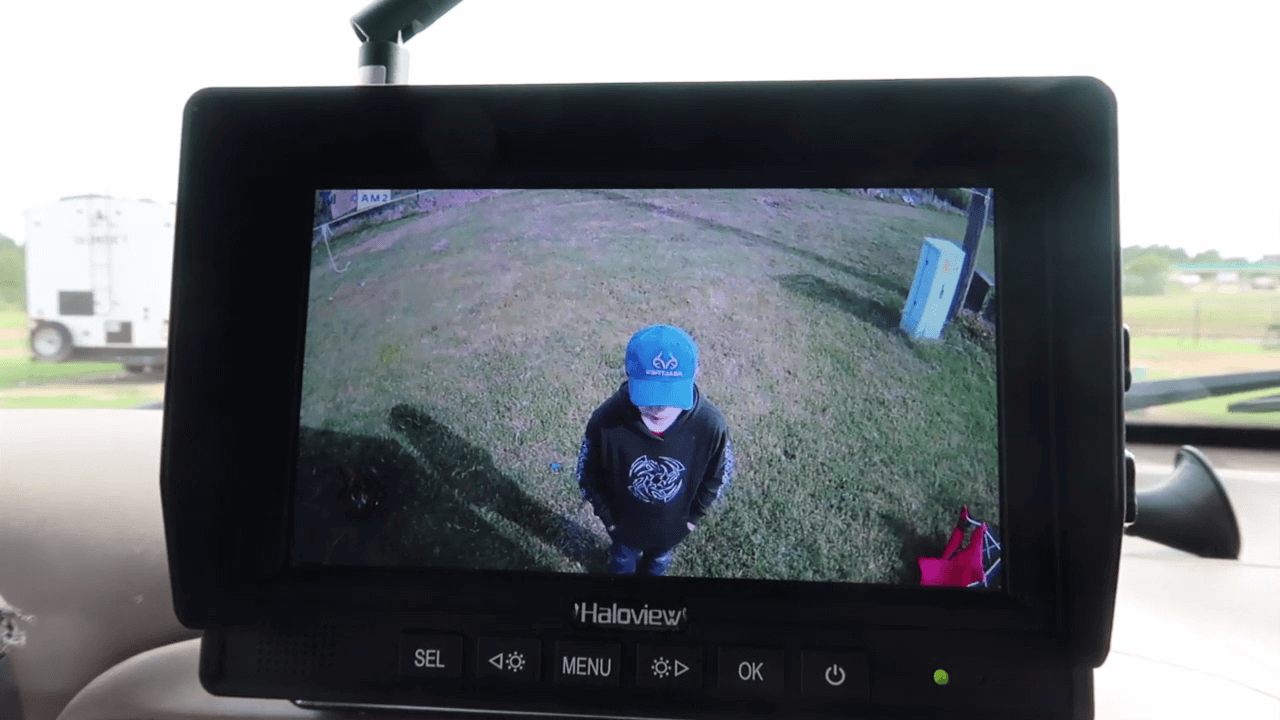 Reversing accidents have become quite rampant in the US in the last decade, causing over 200 fatalities and more than 15,000 severe injuries yearly. What's more tragic is that most of the victims of backup accidents are kids 5 years old and younger. The good news is that NHTSA has made it mandatory for new vehicle models to come pre-fitted with backup camera systems by May 2018. Thus it can be seen that a wireless camera monitor system is no longer just a reserved luxury for the few. It is a necessity for both novice and seasoned drivers. You should seriously consider getting one in your next car or having one installed. And if you're on the fence about it, I will let you know some of the benefits of a backup camera, which should be more than enough for you to realize that it will be worth your money.
Benefit 1. Prevent Collision
Being involved in a collision is one thing that we do not want to happen. Unfortunately, especially for beginners in driving, this is one thing that is almost inevitable. Regardless of how careful you are when you are holding the steering wheel, you can still be confronted with an unfortunate situation. This gives you a good reason to have a backup camera.
Benefit 2. Eliminate Blind Spot
Generally,RV exists some blind spots including front blind spot and rear view mirror blind spot.A quick glance in your rear view camera mirror isn't always enough. Even when you look back over your shoulder, you still have a blind spot and can not get a full view,there can be a dog or a small child that is blocked by your car's rear. If you have a rear camera installed, you will be able to clearly see what is behind you. These devices also offer night vision, which is quite essential to an RV owner on long hauls. A wide viewing angle of 120 degree eliminates all the blind spots.
Benefit 3. Easy to Install
Most of the RV backup camera kits on the market come with an easy-to-understand instruction manual for installation. Many of these wireless backup cameras don't even require an expert to do the task as a wired system would. It just takes you a little time to install the camera system on your rv or travel trailer.
Benefit 4. Cost-effective and save your money
The price tag of a rear view camera is one of the things that discourage many from owning one. With the tight competition, however, they are being more affordable and cost-effective, leaving you with no reason to not have one. The initial costs of such an equipment may be high, but the benefits will make it a worthy investment. In the long-term, it can help you to save a lot of money.
Benefit 5. Hook Up an RV/Trailer in No Time
If you are like most people, you might find it hard hook up an rv or trailer when there's no one around to guide you. But with a backup camera system, you can hook it up without much hassle. The camera gives you a close-up view and great picture quality of the trailer as you line it up with your vehicle's hitch, while line color and audible sensors keep you posted on distance.
Benefit 6. Provide Video Statement/Evidence
Some of backup cameras on the market like Haloview camera is built-in DVR,supports real time video recording. A DVR backup camera system can not only save your money in backing accident repairs but could potentially save lives. If another vehicle runs into your car while the reversing camera is switched on, you can tell your side of the story and back it up with video evidence. This will help you keep the insurance and police off your back, and get the best compensation for any damage caused to your vehicle.
Conclusion
With the importance of a backup camera that have been mentioned above, it should be obvious by now that it is a great investment. Its price should not be a concern since it can be useful in more ways than one. To make the most out of its uses, be sure to exert effort in narrowing down the possibilities and choosing the right one.